Intro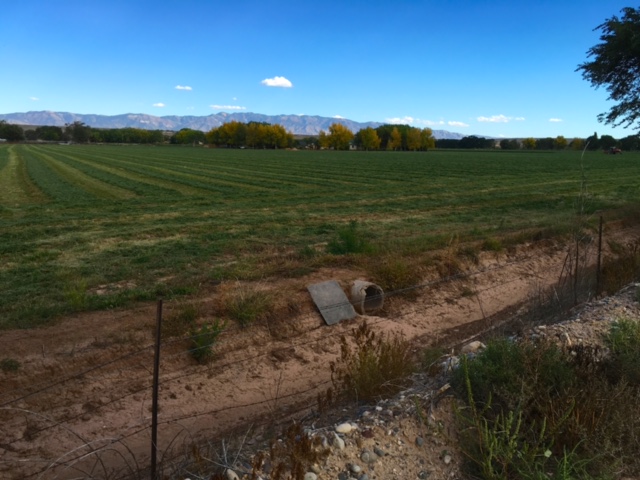 Flood irrigation is a common practice on the southwestern United States. It involves opening a valve to release water at a high volumetric flow rate. As this water moves through a farmer's field, it takes the form of a thin film, gradually moving across all the land to be farmed.

Improper watering is an unacceptable result of flood irrigation. In a region in which water is scarce, it is unfair to waste water. In some cases, too much water may damage nearby properties. In order to avoid overwatering crops, a farmer practicing flood irrigation must walk out to his or her field at regular intervals for up to 36 hours. Every time, he or she must monitor the distance the water has traveled. When the water has traveled a sufficient distance, the farmer must walk to the valve and manually turn off the water. Since flood irrigation is typically done every two to three weeks, it can be a draining process that takes energy out of the farmer and prevents him or her from getting much needed rest. Furthermore, flood irrigation can only be done when given permission by water authorities. This further takes away a farmer's ability to make his or her own schedule, making flood irrigation more inconvenient.

Instead of these constant manual checks, a system of pylons can do the work for the farmer. The pylons will be equipped with technology that could sense when water hits them. These pylons will then be connected to a central hub. This hub will communicate with a motor controlling the valve, enabling water to be turned on and off remotely. Additionally, a webpage will be available to see the progress of the flood irrigation, allowing the farmer to monitor his or her crops remotely.

Check out our awesome work!.