Series Hybrid Truck Control System
This is the official website of the great Team America senior design group.
Team America has been given the opportunity to work with Dr. Peter Bauer, professor of Electrical Engineering at the University of Notre Dame, and his series hybrid truck project. The task given to Team America was to develop and implement a control system for the series hybrid truck. The overall solution that was develped revolved around the use of a PIC microcontroller. Sensors monitoring the voltage on the ultracapictor bank and power usage of the vehicle would allow the microcontroller to turn on and off the onboard diesel generator. The user would also be able to view live data such as voltages, currents, and data from the onboard Global Positioning System (GPS).
Team America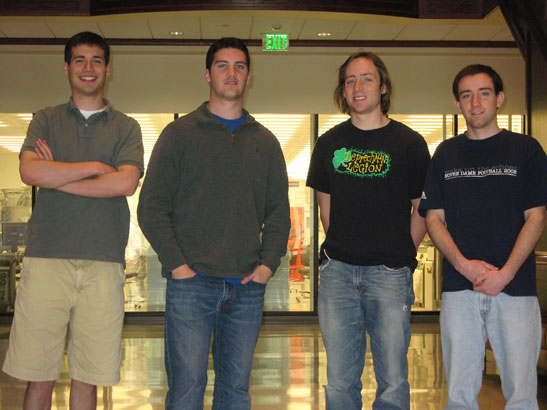 Team members (left to right): Michael McSorley, Billy Parker, Bill Hazel, George Warner